TekCare: Trusted Professionals
TekCare Systems Ltd: Our primary business is the remote monitoring of machinery and assets of all types. Examples are vehicles, generators, oil and fuel storage installations, telecommunication, personnel and buildings. The remote monitoring is achieved by using on site sensors transmitting data to a remote control room by existing data networks, such as GSM/GPRS.
Get results
Our customers get results.  TekCare solutions provide significant improvements in performance in every area of control:
Operational Control: Real time monitoring of performance, scheduling and down-time to optimise all aspects of operation and improve maintenance. Clearer picture, better decisions. High level overview or detailed reports at the click of a button.

Centralised Real Time Reporting: Different equipment types at varied points to a common location on a universal platform. For instance fuel levels in supply tankers can be compared to levels in storage tanks allowing instant auditing of supplies delivered.

Safety: Collision avoidance, overloading, driver performance, overspeeding, harsh braking and more. Use event reporting to support insurance claims.

Operational Savings: Stop fuel theft, cargo theft, wasted journeys, bogus overtime claims, and much more. Count passengers, weigh payloads, turn off flows in leaking oil pipes, control water in oil and much much more. Produce efficiency reports and report on all aspects of equipment function.
Existing infrastructure, tough and reliable sensors.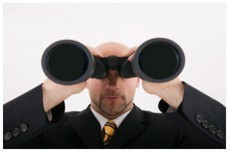 The type of remote monitoring technology described is covered by the term M2M (Machine 2 Machine) Technology. The common thread to all these technologies is that machines talk tomachines, typically a machine will talk to a PC that logs and reports the data collected. The communication is becoming two way so that it is not just a method of passive reporting but also active control.
In the long term M2M Technology will enhance every aspect of modern life, but the requirement for maximum efficiency and maximum control will escalate as the pressure on profit margins continues to rise with increased globalization of all business.
Helping you be the best
TekCare Systems are specifically designed to improve your bottom line. We do so by increasing productivity, revenue generating capabilities, and operator safety while helping decrease the average time spent per job. We help in expediting loss prevention and recovery and reducing energy consumption, human-error and insurance costs.
Request a callback now!
Our team is ready to fully brief you on how to get started with TekCare's tracking systems, simply fill in this form, call us on +233 284 344 688, or email us at info@tekcaresystems.com and we will get back to you within 24 hours to begin to understand your unique requirements.