Fuel Distribution

Protect your cargo
This is the ultimate solution to the problems of fuel distribution. Fuel sensors are mounted in the bulk tanks to monitor their individual fuel levels. The tank filler covers and discharge box are fitted with custom, tamper-proof hinges with an in-built switch that triggers an alarm when the cover is opened.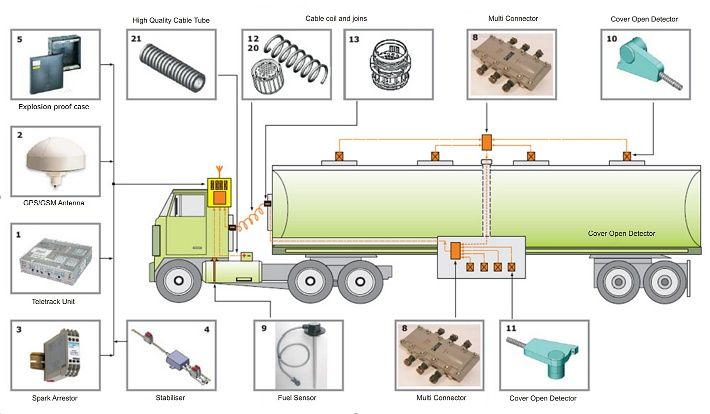 Use the Logistics Module to plan and monitor deliveries
Powerful software lets you use all the benefits of TekCare's Fleet Management Solution. The driver is issued a sheet with instructions in the morning. This is printed directly from the software, and based on that a report can be issued upon return to depot. No discussion, no fuss.
Just peace of mind.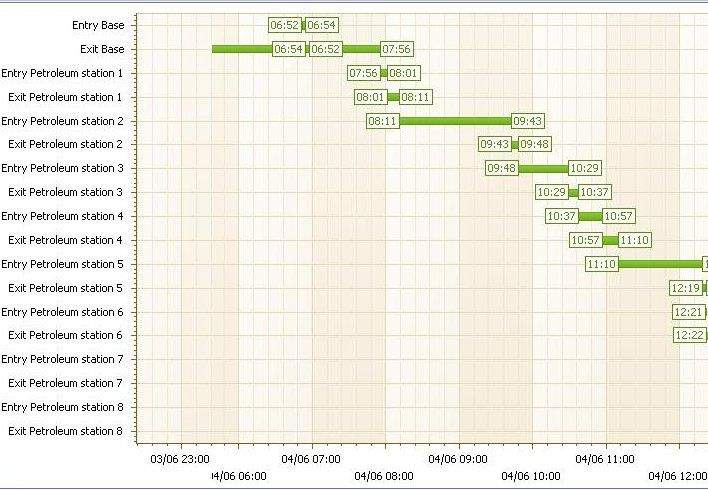 Powerful reporting
Delivery reports can be printed easily and compared to the receipts. Full safety reports can be issued daily at the touch of a button. Every other type of report you require is found as standard in the software. All reports can be exported into spreadsheets. Fast and easy, but most of all:
Powerful enough for even the most demanding management requirements.
Easy auditing and powerful planning tool
If the storage tanks are equipped with fuel sensors the reports of deliveries can be side-by-side with the reports of receipts at the client locations. This setup also makes it so easy to monitor client fuel levels.
Be pro-active in the supply to avoid shortages of your product.
Intrinsically safe installation
All items are supplied for the complete installation of one tanker.
All cables, cable joins and fittings are supplied to the standard required to ensure the installation is intrinsically safe.
With spark arrestors and galvanic isolation, the installation is not to be affected by polarity reversals or other electrical irregularities.
The sensors measure by capacitance changes only, with in tank components isolated from the cap.
With TekCare's Fuel Distribution Solution you will be safe – and never sorry